Are you struggling to lose weight? Have you tried several different diets only to be disappointed? Dr. Mathew Kulka has created a sustainable weight loss program designed to deliver long-term results.  Seriously Simple Steps is a step-by-step weight loss program designed to help you adopt healthy eating habits and gradually lose weight over the long term. Unlike rapid weight loss plans, Seriously Simple Steps is designed to prevent rebound weight gain.  You don't start in the deep end when you learn how to swim. But, unfortunately, that's what so many diets force people to do to lose weight. Instead, Seriously Simple Steps allows people to gradually incorporate healthy eating habits and educates them on better decision-making to lose weight slowly and sustainably.  Back by 20 years of physician experience and leading medical science, Seriously Simple Steps is engineered to program your body's inner computer to work for you to lose weight and not against you.  There are no gimmicks or fad diets; every step is backed by nutrition science and guaranteed to make a positive difference in your life. Discover the Seriously Simple Steps advantage and how it can work for you. 
What Is Seriously Simple Steps (S3)?
Seriously Simple Steps is a ten-step weight loss program followed one step at a time over ten weeks designed to change how you eat and think about weight loss, nutrition, and health. Every week incorporates a new step to adjust your body and brain to each new lifestyle habit. S3 is based on simple steps like we're used to from school, so users can gradually adopt new lifestyle habits that other weight loss plans throw at them all at once. In addition, S3 is an all-in-one weight loss program that doesn't rely on expensive meal plans or protein shakes but addresses the following:
What you eat
How you eat
When you eat
Other lifestyle choices that impact health
Dr. Matthew Kulka developed S3 over 20 years of physician practice after watching patients struggle to keep weight off during their weight loss plans. Unfortunately, many diet plans only work as long as you stick with them.
However, the knowledge learned in Seriously Simple Steps will stay with you forever. And by slowly allowing individuals to adopt new and healthy habits one step at a time, they reach those significant milestones in their weight loss journey without giving up or abandoning their plan. 
For this reason, S3 is the only fully personalized weight loss plan available so that you adopt each change as it makes the most sense to your lifestyle. 
Using the latest science surrounding nutrition and health, Dr. Matthew Kulka engineered this program to help individuals meet calorie goals, monitor their metabolism, and program their bodies to shed weight through natural processes. 
S3 doesn't cheat the body like other diet plans but utilizes natural processes to maximize your weight loss results. 
By applying physician knowledge and a physician's approach to helping people lose weight, S3 puts people in control of their weight loss. 
Plus, all information learned in the S3 program can be used for life and even taught to others, free of charge–making you the expert!
Programs the body's inner computer to work for you and not against you.
Sustainable results without rebound weight gain.
Focuses on the habits of eating to address root concerns.
Simple and sticky steps adopted one step at a time to make your goals easier to reach.
Science-backed steps based on 20+ years of physician experience. 
Educates users on nutrition science to put them in control of their weight loss journey.
All steps can be relearned at any time and taught to others.
Offers practical meal prep advice to resist temptations and cravings.
Includes practical tools, like weight trackers and BMR caPrograms the body's inner computer to work for you and not against you.
Independence and Control
So many diets force users to become dependent on expensive meals and protein shakes. However, psychology tells us that one reason users struggle with obesity is that they lack self-control in many areas of their life.
S3 is different because it teaches users how to take control of their diet by educating them on the science of nutrition and how to make healthier decisions. 
S3 users have complete control over their diet and eating habits while using what they learn in the program to make healthier decisions. 
No Fads
S3 is not keto, paleo, or a restrictive diet or meal plan. Instead, S3 focuses on healthy habit formation that helps prevent overeating and incorporates the best part of these diets to educate you on the best meal and snack decisions. 
By taking a holistic and 360-degree approach to nutrition and weight loss, S3 addresses the root causes of obesity and ensures that rebound weight never comes back. 
Nutrition Education
S3 provides nutrition education on eating habits, macronutrients, how to calculate your BMR, and much more so that users are best prepared to make healthy decisions, whether it's at the grocery store or restaurant. Learn how to read labels that will change the way you look and choose food products forever and when the best time to eat is so you can maximize your fat-burning capabilities. 
Sticky Steps
Each step of the program can be slowly adopted over time and relearned if you ever mess up so that you are always progressing toward your goals. 
Lifetime Value/One-Time Purchase
All information purchased in the S3 course and program can be used for life and all for a one-time purchase. 
Take the First Step Today​
One of my favorite quotes is by Lao Tzu, who said, "a journey of a thousand miles begins with a single step." 
Just taking the first step along this ten-step journey can change your life forever and give you the knowledge you need to take back control of your weight and your body. 
Find out more about the S3 Program and Why It Works to Take the First Step. 
Healthy Tips and Tricks Delivered to your Inbox
Enter your email below and I'll send you delicious recipes, articles, and tips to get control of your health and simple steps to maintain it.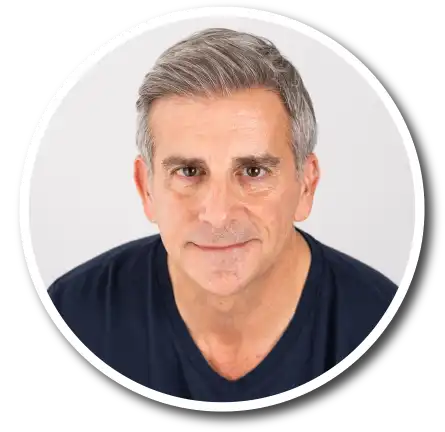 Dr. Kulka is a board-certified family medicine physician with 20 years of clinical experience. Placing an emphasis on improving wellness and avoiding illness, Dr. Kulka has a passion for educating people about their health, weight loss options, and specific medical concerns in an easy-to-understand way.
If you, like so many people, struggle to be consistent with your healthy diet and exercise routine, or feel overwhelmed and unsure where to start on your journey to a healthier lifestyle, check out our Seriously Simple Steps to Health and Wellness program.