Forget making a New Year's "Resolution" to eat healthier….Instead, make a New Year's "Plan" to do it! 
It's the beginning of 2023, and we have all most likely made promises and resolutions to ourselves. I've decided to get back on track with my diet now that the holidays are over. Like most people, I've partaken in the excesses of parties and gatherings with friends and family over the last couple of months. However, I must admit that I've also enjoyed tasting many delicious pastries, desserts, and other phenomenal edible gifts that were generously left at my office by patients, friends, and colleagues throughout the holidays.
Making a promise or declaration is helpful though creating a plan and following it is the difference between success and failure.
But the holidays are over, and it's time to reset the clock and get back to the business of striving for good health and wellness. I have learned that the best way to do this is to plan. Making a promise or declaration is helpful though creating a plan and following it is the difference between success and failure. So as of January 1st, I decided to return to my healthy lifestyle of cutting out the majority of the processed carbs in my diet, including bread, pasta, rice, cookies, candy, crackers, and chips. I will concentrate and plan to eat more complex carbohydrates such as vegetables, fruits, and natural grains. 
My wife made a trip to the supermarket to restock our supply of fruits and veggies, as well as the ingredients for my typical breakfast consisting of Ezekiel Bread, avocados, and vegan cheese. I have my carrots, apples, and mixed nut snacks ready for the office this week. I have my plan and have followed up by buying the supplies required. I will likely fail if I start my day with the promise or intention and without the intent of food supplies. Good intentions only go so far. Most people have good intentions but lack the necessary plan and follow-through to make it happen. Make your plan and make it happen in 2023!
If you enjoyed reading this article, you may also like to read Dr. Kulka's thoughts on using exercise and meditation for a healthy lifestyle
Medical Disclaimer
The content of this website is provided for general informational purposes only and is not intended as, nor should it be considered a substitute for, professional medical advice. Do not use the information on this website for diagnosing or treating any medical or health condition. If you have or suspect a medical problem, promptly contact your professional healthcare provider.
Healthy Tips and Tricks Delivered to your Inbox
Enter your email below and I'll send you delicious recipes, articles, and tips to get control of your health and simple steps to maintain it.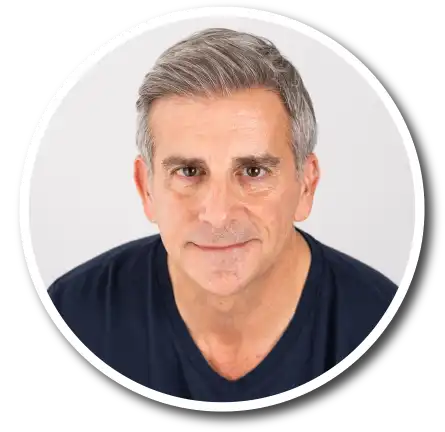 Dr. Kulka is a board-certified family medicine physician with 20 years of clinical experience. Placing an emphasis on improving wellness and avoiding illness, Dr. Kulka has a passion for educating people about their health, weight loss options, and specific medical concerns in an easy-to-understand way.
If you, like so many people, struggle to be consistent with your healthy diet and exercise routine, or feel overwhelmed and unsure where to start on your journey to a healthier lifestyle, check out our Seriously Simple Steps to Health and Wellness program.