A Study Finds Adding Simple Carbs/Sugars to Your Diet Increases Risk of Heart Disease
The Journal of the American Medical Association (JAMA) published a study showing that added sugar in diets causes an increased risk of heart disease and mortality. The study followed close to 12,000 individuals over the last decade and found that added sugar is an independent risk factor for heart disease. This means sugar added in during the manufacturing process, and this occurs in products such as soda, fruit drinks, candy, and grain/carbohydrate based desserts (cookies/cakes).
This is the first study to show the direct link between excess sugar intake and illness. Previous studies showed that sugar causes weight gain, obesity and diabetes. But now this direct link shows that sugar intake is connected to the number one cause of death in the U.S. – heart disease.
How much added sugar increases your risk?
The study showed that once added sugar reached 15% of an individual's daily caloric intake, that person's cardiovascular risk became elevated.
15% of an average U.S. diet generally represents about 150 calories or one can of soda. Think about that – Drinking just one can of soda a day increases your risk of heart disease! From that point on the more sugar a person consumes, the higher the risk becomes. Those that consume over 24% of their calories from sugar may find that their risks for heart disease and death could triple over time.
At the moment, the U.S. Food and Drug Administration does not set a recommended limit for added sugars in our diets. The American Heart Association recommends a daily intake of fewer than 150 calories for men and 100 calories for women. The World Health Organization recommends that less that 100 calories or 10% of a person's dietary intake should come from added sugars.
My thought is that we should follow the American Heart Association guidelines as stated above or more importantly we should strive to follow a plant-based diet. Consider limiting your meat intake to less than 10% of your diet and added sugar to less than 10% of your diet as well. At the same time, you can fill up on plant-based foods such as fruits, veggies, nuts and legumes in larger volumes.  
A patient of mine recently followed up in the office after six months of sticking to this type of plant-based diet. He lost 25 pounds without counting calories. He ate a higher quantity of food than ever and never felt like he walked away from a snack or meal hungry. You can do this too! Just remember that you will need to plan ahead by preparing theses types of healthier foods for snacks and meals to have on hand.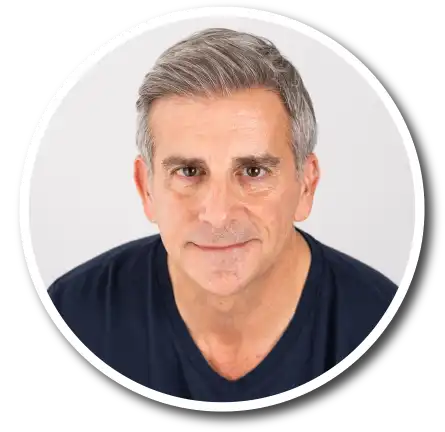 Dr. Kulka is a board-certified family medicine physician with 20 years of clinical experience. Placing an emphasis on improving wellness and avoiding illness, Dr. Kulka has a passion for educating people about their health, weight loss options, and specific medical concerns in an easy-to-understand way.
If you, like so many people, struggle to be consistent with your healthy diet and exercise routine, or feel overwhelmed and unsure where to start on your journey to a healthier lifestyle, check out our Seriously Simple Steps to Health and Wellness program.
Healthy Tips and Tricks Delivered to your Inbox
Enter your email below and I'll send you delicious recipes, articles, and tips to get control of your health and simple steps to maintain it.