I admit it: I had my doubts about the vegetable noodle craze (sometimes called "zoodles" since they are often made from zucchini), But I was pleasantly surprised when I tried it. In fact, my entire family enjoyed it. What's more, a serving of veggie pasta is only 160 calories versus 800 calories for traditional grain-based pasta!
The device I used to make my veggie noodles is called a spiralizer. It's a small, inexpensive tool that makes squash, zucchini, cucumbers, or carrots into a spaghetti noodle shape. It's a great way to substitute meals filled with carbohydrate- and calorie-laden pasta and instead opt for low carb, nutrient-loaded, low calorie, healthy veggies.
During our first use of the spiralizer, my family of four used two zucchinis to make our vegetable pasta. . We sautéed the veggie pasta in a pan with a little olive oil and then added turkey meatballs and sprinkled with parmesan cheese. I had my doubts about this veggie pasta, but I was pleasantly surprised. In fact, my entire family enjoyed i
With our veggie noodles, we avoided a typical serving of grain-based pasta that could add up to 800 calories and 160 grams of carbs. Instead, we had a healthy serving of zucchini pasta that only had about 80 calories and just 8 grams of carbs.
I would recommend using around one zucchini for each person or serving as the vegetable pasta shrinks more than 50 percent when cooked as the vegetable's water partially evaporates.
Using the spiralizer is a great way to fill up on healthy vegetables at dinner while also avoiding the bloating carbs we find in traditional pasta. Make dinner guilt-free since it's tough to overdo dinner with a meal made up of mostly vegetables!
Medical Disclaimer
The content of this website is provided for general informational purposes only and is not intended as, nor should it be considered a substitute for, professional medical advice. Do not use the information on this website for diagnosing or treating any medical or health condition. If you have or suspect you have a medical problem, promptly contact your professional healthcare provider.
Healthy Tips and Tricks Delivered to your Inbox
Enter your email below and I'll send you delicious recipes, articles, and tips to get control of your health and simple steps to maintain it.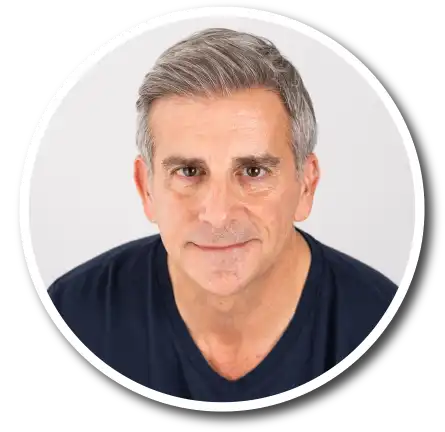 Dr. Kulka is a board-certified family medicine physician with 20 years of clinical experience. Placing an emphasis on improving wellness and avoiding illness, Dr. Kulka has a passion for educating people about their health, weight loss options, and specific medical concerns in an easy-to-understand way.
If you, like so many people, struggle to be consistent with your healthy diet and exercise routine, or feel overwhelmed and unsure where to start on your journey to a healthier lifestyle, check out our Seriously Simple Steps to Health and Wellness program.