These are the most common excuses people give when trying to refuse the flu shot in my office:  "I don't need a flu shot because I don't get sick." and  "But, my friend got the flu from a flu shot." Unfortunately, these are both very misleading statements demonstrating non-scientific thinking.
The influenza vaccine is made up of influenza antibodies and not the live flu. People may develop common cold-type symptoms such as a runny nose, sore throat, and a low-grade fever, but they cannot possibly develop the flu because the vaccine is not an active flu strain. After giving thousands of vaccines over the past two decades, I have found these common cold symptoms to be seldom and mild. They are the exception and not the rule. Most people feel fine and do not develop any side effects except a mildly tender arm.
Australia is having a terrible Influenza season in 2022. What does this mean for us?
Australia is in the middle of a rough Influenza season, which came on fast and furious, according to the latest report from the Australian Department of Health.  This may indicate that we may have a similar situation.  Influenza generally migrates from the southern hemisphere to our northern hemisphere during early fall and winter. The CDC is watching closely and paying attention to signs of an early aggressive flu season in our country and recommends obtaining an influenza vaccine as soon as they become available. 
The seasonal flu vaccine protects against four influenza viruses that research indicates will be most common during the upcoming season. These include two influenza B viruses and two Influenza A viruses. Each year, two flu viruses are used to produce the seasonal influenza vaccine.
When should I get the Influenza Vaccine?
The flu season in the U.S. can begin as early as October and last as late as May. Since it generally takes several weeks to build up an adequate amount of antibodies after receiving the vaccine ,The CDC recommends that people get vaccinated as soon as the vaccine is available.  It is now available at my office and most others throughout the country. Studies have shown that the beneficial effect of the flu shot continues through the entire the influenza season so its not worth trying to time the vaccine and wait until later in the fall or winter. You may miss your window of opportunity!
Protect your family & friends!
Why is it so crucial for even healthy people who say they never get sick to get the flu shot? One reason is that if a healthy person is vaccinated, they will automatically protect family, friends, coworkers, and their community from getting the flu.
A healthy person can be infected with the flu but not know it because they don't develop classic flu-like symptoms. Then this person could be contagious and infect a high-risk person such as a child, older adult, or a chronically ill person in their community without ever knowing they were a carrier. So the more people get vaccinated, the safer the community becomes. That's why all health care workers and those working with children and the elderly should get vaccinated first, often mandated by their employers. 
Healthy people should get vaccinated too! An otherwise healthy person could develop mild flu, pneumonia, or secondary bacterial infection that can lead to bad outcomes. In addition, if you have the flu, it can make you more susceptible to other circulating viruses! You know the one I am alluding to.  You do not want a double wallop! 
The CDC estimates that flu may have resulted in up to 41 million illnesses, 710,000 hospitalizations, and 52,000 deaths annually between 2010 and 2020.
Now it's time for the good news. We can significantly reduce the number of people who develop the flu! Those who developed the flu and were previously vaccinated generally recover faster and with a less severe case.
Get your flu shot soon to protect you and others too. I did!
Medical Disclaimer
The content of this website is provided for general informational purposes only and is not intended as, nor should it be considered a substitute for, professional medical advice. Do not use the information on this website for diagnosing or treating any medical or health condition. If you have or suspect a medical problem, promptly contact your professional healthcare provider.
Healthy Tips and Tricks Delivered to your Inbox
Enter your email below and I'll send you delicious recipes, articles, and tips to get control of your health and simple steps to maintain it.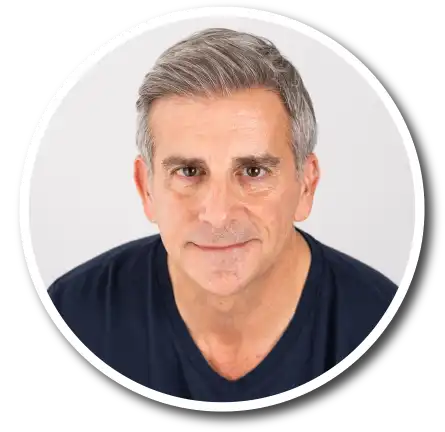 Dr. Kulka is a board-certified family medicine physician with 20 years of clinical experience. Placing an emphasis on improving wellness and avoiding illness, Dr. Kulka has a passion for educating people about their health, weight loss options, and specific medical concerns in an easy-to-understand way.
If you, like so many people, struggle to be consistent with your healthy diet and exercise routine, or feel overwhelmed and unsure where to start on your journey to a healthier lifestyle, check out our Seriously Simple Steps to Health and Wellness program.