Keeping in line with my theme of being prepared, I thought I'd share with you examples of healthy snacks to have on hand throughout the day. As I have mentioned before, you may have good intentions when you first wake up and eat your yogurt at 6 am, but these plans can very easily go south by 11 am when you find yourself feeling starved and your co-workers place their orders for pizza, hoagies, or Chinese food.
I fight these urges by bringing snacks to work to have between breakfast and lunch and then between lunch and dinner. This allows me to keep my appetite in check so I can make better decisions as the day rolls on. Here is a list of my top 10 healthy snacks to have readily available in the office and at home:
Fresh fruit like bananas, apples, and orange slices. I generally leave the house with one or two pieces of fruit every day.
Assortment of nuts (no oil, no added salt). Nuts contain natural healthy fats that provide an excellent source of protein and energy. Be careful not to eat too many. I try to limit myself to one handful per day.
Plain Greek yogurt (without added flavors). If you want it sweet, add fresh blueberries, bananas, or strawberries. Flavored yogurts have a ton of sugar! You can keep a supply of yogurts for a few days in your office fridge.
Natural trail mix, but try to keep the carb portion low. Remember to read the labels!
A bag of fresh and pre-washed baby carrots. Eat them until you're full.
Other raw veggies like broccoli, celery, green beans, tomatoes, snap peas, etc. Consider dipping your veggies in a little hummus (but watch the garlic breath at work!).
Raisins.
String cheese; mozzarella is a good healthy option. Just remember to keep it under 150 calories!
A bag of air-popped popcorn.
A rice cake with a small amount of natural peanut butter on it.
Go out this week and gather some of these items that sound good to you, and start snacking on them at work and at home. Then you can start planning for your healthy meals. It will be a lot easier to do so when you're not famished!
Please feel free to share your healthy snack ideas with me, and we can revisit more ideas soon. Happy healthy snacking!
Medical Disclaimer
The content of this website is provided for general informational purposes only and is not intended as, nor should it be considered a substitute for, professional medical advice. Do not use the information on this website for diagnosing or treating any medical or health condition. If you have or suspect you have a medical problem, promptly contact your professional healthcare provider.
Healthy Tips and Tricks Delivered to your Inbox
Enter your email below and I'll send you delicious recipes, articles, and tips to get control of your health and simple steps to maintain it.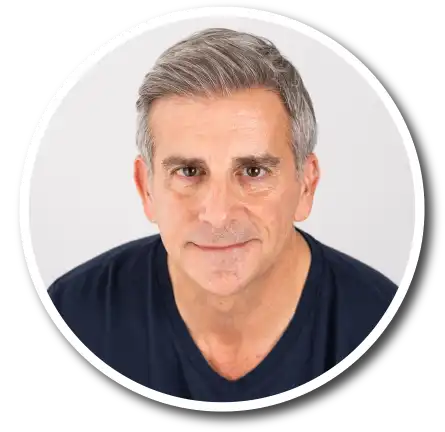 Dr. Kulka is a board-certified family medicine physician with 20 years of clinical experience. Placing an emphasis on improving wellness and avoiding illness, Dr. Kulka has a passion for educating people about their health, weight loss options, and specific medical concerns in an easy-to-understand way.
If you, like so many people, struggle to be consistent with your healthy diet and exercise routine, or feel overwhelmed and unsure where to start on your journey to a healthier lifestyle, check out our Seriously Simple Steps to Health and Wellness program.