INTRODUCING THE NEW SERIOUSLY SIMPLE STEPS PROGRAM
Are you struggling to lose weight? Have you tried several different diets only to be disappointed? Dr. Mathew Kulka has created a sustainable weight loss program to deliver permanent long-term results. Seriously Simple Steps (S3) is a step-by-step weight loss program designed to help you adopt healthy eating habits, one by one, in the way your brain likes to learn. Unlike rapid weight loss plans, Seriously Simple Steps is designed to prevent rebound weight gain.
What is Seriously Simple Steps?
Seriously Simple Steps is a simple to follow ten-step weight loss program. Each step has a video and printable resources released weekly for ten weeks. Every week will add a new lifestyle habit that will naturally change how you eat and think about weight loss, nutrition, and health. S3 will make the information and habits "stick. " For example, did you obtain all the skills and lessons to learn math, play an instrument, or a sport all at once?
Dr. Matthew Kulka developed S3 over 20 years of physician practice after watching patients struggle to keep weight off during their weight loss plans. Unfortunately, many diets plans only work if you stick with them, though most do not, as they are short-term answers to long-term problems. However, the knowledge learned in Seriously Simple Steps will give you the knowledge and habits to use forever. Using the latest science surrounding nutrition and health, Dr. Matthew Kulka engineered this program to help individuals meet goals, monitor their metabolism, and program their bodies to shed weight through natural processes.
S3 doesn't cheat the body like other diet plans but utilizes natural processes to maximize your weight loss results.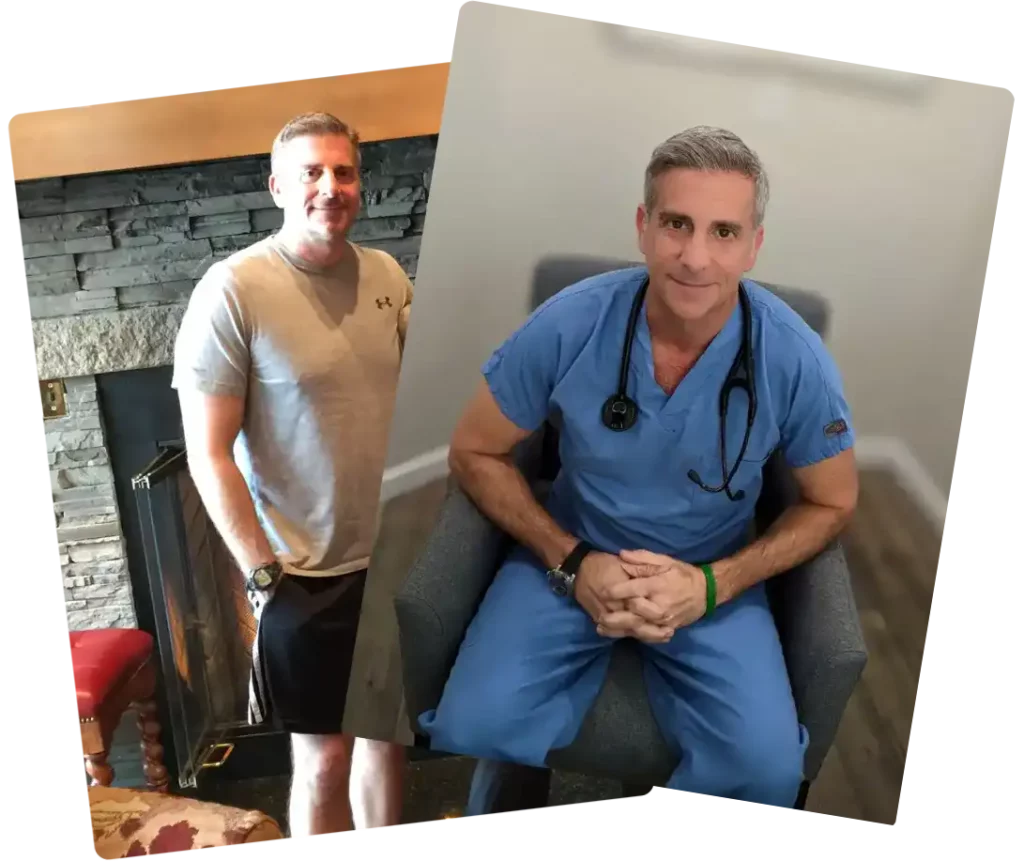 "Not only did I create the steps, I follow the steps"
"The seriously simple steps changed my relationship with food, and helped me feel healthier and more confident in my body.
They have allowed me to slowly but surely change my entire lifestyle, and my weight loss has been safer and more sustainable than any crash diet craze i'd tried in the past. "