This is the time of year to eat! It starts next week with Thanksgiving and doesn't seem to end until the new year begins, and then you start to regret all that you ate over the holidays. I want to tell you about ways to avoid that feeling of overeating and over-indulging before the holidays begin so perhaps this year you won't feel like you have to go into significant diet or detox mode come January 1st. Here are some healthy tips to start you out this holiday season and help you get through this Thanksgiving:
Don't starve yourself before the big meal: Some people think that if they don't eat all day and then indulge in the big Thanksgiving lunch or dinner, they will be healthier, but the opposite is true. If you don't eat all day, you will be that much hungrier when the turkey, stuffing, potatoes, and pies come out, and you will surely overeat. Plus, your body will be craving all those calories, storing them as fat because you haven't eaten all day.
Portion size is critical: It's Thanksgiving. It happens once a year, so eating the sweet potato casserole that your mother makes or your favorite cornbread stuffing is okay, but remember not to overeat even your favorites. Instead, look at your plate and options and figure out a way to put reasonable amounts of food on your plate. And when you start to feel full, stop eating! This sounds pretty basic, but sometimes you can't help yourself because you are looking at some of your favorite foods that you don't get to eat all the time. Still, no matter how much you want to, try not to go back for seconds if you feel full.
Everything in moderation: As I said, trying a little bit of everything is fine. I would encourage it.
A study published in The New England Journal of Medicine about the benefits of nut consumption revealed that a handful of nuts a day could decrease your risk of heart disease, diabetes, and cancer and help you live longer. A serving size of nuts is just 1 ounce. The information came from two extensive studies following more than 120,000 people over multiple decades. The studies showed that those who eat nuts at least once every day had a 20% lower death rate than those who did not. The nut type was insignificant, and benefits were noted in those who ate peanuts or assorted tree nuts.
While many people may believe that consuming nuts could lead to obesity, studies have shown the opposite to be true. Those who consume more nuts daily had a lower rate of obesity, less weight gain, and reduced waist circumferences. Some of the health benefits of eating nuts are likely due to the nutrients that nuts contain. They have unsaturated fatty acids, high levels of protein, and vitamins including Folate, Niacin, and Vitamin E. Phytochemicals stored in nuts may also provide beneficial anti-inflammatory, anti-carcinogenic and antioxidant properties. Macadamia nuts contain Omega 3 and Omega 7 fatty acids, and the benefits of these fatty acids. In addition, some reports have associated those who consume them with improved cholesterol levels, beneficial cardiac effects, and lower levels of inflammation.
It's better to eat a well-balanced meal consisting of turkey, vegetables, grains and cranberry sauce rather than eat an entire plate full of stuffing followed by pie. Variety is the key here.
Crowd out the high-calorie, high-sugar, and high-fat foods without eliminating them: Yes, eat the turkey, and have some gravy, stuffing, and cranberry sauce. How do you do this without stuffing yourself like your favorite though very round overeating couch-napping football glancing uncle on Thursday? Overload your plate with veggies and salad, then add the other goodies! Add a large serving of fruit with a very slim piece of the pie. Follow these seriously simple steps to enjoy your favorite holiday and foods without the tomorrow blues.
Put the leftovers away and keep them there: You'd be amazed to realize how much you eat after the meal is over and you are just sitting around watching the football game or helping to clean up in the kitchen. Somehow you don't think that the extra piece of turkey dipped in gravy counts when you are just picking at it as you walk by it, but it does! So remember to put the food away after the meal and keep it out until the next day. Turkey sandwiches are always an excellent day-after-Thanksgiving treat, but the key is to wait until the day after to eat them!
Happy Thanksgiving! And check back soon, as I will have tips on finding time to work out during the busy holiday season.
Medical Disclaimer
The content of this website is provided for general informational purposes only and is not intended as, nor should it be considered a substitute for, professional medical advice. Do not use the information on this website for diagnosing or treating any medical or health condition. If you have or suspect a medical problem, promptly contact your professional healthcare provider.
Healthy Tips and Tricks Delivered to your Inbox
Enter your email below and I'll send you delicious recipes, articles, and tips to get control of your health and simple steps to maintain it.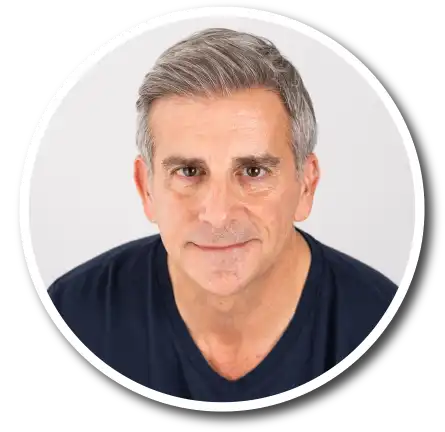 Dr. Kulka
Dr. Kulka is a board-certified family medicine physician with 20 years of clinical experience. Placing an emphasis on improving wellness and avoiding illness, Dr. Kulka has a passion for educating people about their health, weight loss options, and specific medical concerns in an easy-to-understand way.
If you, like so many people, struggle to be consistent with your healthy diet and exercise routine, or feel overwhelmed and unsure where to start on your journey to a healthier lifestyle, check out our Seriously Simple Steps to Health and Wellness program.