A few years back, I decided to try a vegetarian diet for a week. One week turned into six months of a primarily vegan diet (no meat, no fish, no milk products.) Then I followed that up with a year as a pescatarian (a vegetarian diet that allows for fish and milk products.) Why did I experiment with these diets? I was introduced to a vegetarian lifestyle diet by a dietician I had worked with, and I was also inspired by several books I had read on the topic.
The diets I learned about clearly made health and medical sense, with the added benefit of scientific studies backing them up. Multiple medical and community studies (*please see below for a partial list of studies supporting these statements) have reported that people who consume primarily fruits and vegetables live longer, have less heart disease, and lower cancer rates. There are also reports of people feeling better when they cut out simple carbohydrates (bread, pasta, rice, and cookies) and meat. These people report less arthritic pain, aches, and fatigue. In addition, vegetarians who consume high amounts of greens and vegetables consume countless vitamins and minerals that make us feel good and healthy. Why take a multivitamin when you eat like this? Another benefit…have you heard of anyone gaining weight on carrots, apples, and tomatoes? After learning about these types of diets, I started recommending them to some patients. Since I was recommending these diets, I thought I better try to follow them – at least for a finite amount of time.
Only one week into my vegan diet, I noticed my post-lunch fatigue (which usually lasted about 1-2 hours) had disappeared entirely. I also had an impressive increase in my energy level and felt better. I was awake and sharp early in the morning, and this feeling lasted all day. While I previously lived on chicken, turkey, and tuna, I finally learned to appreciate salads, nuts, greens, and fruits, greatly expanding my diet choices. I realized I could have large quantities of these healthy natural foods without eating meat. You are mistaken if you are worried that you will not have enough protein in your diet without meat. That notion is a fallacy. Dark greens such as spinach, kale, and romaine lettuce have large amounts of protein. Nuts, beans, lentils, and seeds also have large amounts of protein. I realized that before going on these diets, I had been an extremely picky eater, only having 2-3 varieties of foods for 90% of my meals. After six months, I learned to make meals out of at least 20 other healthy combinations without the chicken!
I was actually eating multiple snacks of fruits, nuts and veggies during the day, and noticed I was less hungry and even lost a few pounds.
So now it's time to come clean. After one and a half years without chicken, turkey, and red meat, I have added them back into my diet in small quantities. I was craving these foods and felt that I should add these foods back in moderation but not as the substance of my diet. My diet is still considerably healthier, with large amounts of greens and fruits though I indulge in a piece of chicken or burger when I crave it. I highly suggest trying to eat a diet based on naturally occurring growing foods such as greens and fruits with less processed carbs and meats. I am not trying to convert you into a vegetarian, nor do I have a personal vendetta against the meat industry. I do, however, want you to consider a diet that is healthier, based on natural foods, and may very well offer you the benefit of a healthier life while feeling better at the same time. If you are interested in learning more about these diets, please consider reading "Eat To Live" by Dr. Joel Fuhrman or "Undo It" by Dr. Dean Ornish.
*Study Citations
Cardiovascular disease mortality and cancer incidence in vegetarians: a meta-analysis and systematic review https://pubmed.ncbi.nlm.nih.gov/22677895/
Plant‐Based Diets Are Associated With a Lower Risk of Incident Cardiovascular Disease… https://www.ahajournals.org/doi/10.1161/JAHA.119.012865
New study finds lower risks of cancer for vegetarians, pescatarians and low meat-eaters https://www.ndph.ox.ac.uk/news/new-study-finds-lower-risks-of-cancer-for-vegetarians-pescatarians-and-low-meat-eaters
Reduced cancer risk in vegetarians: an analysis of recent reports https://www.ncbi.nlm.nih.gov/pmc/articles/PMC3048091/
Eat more plant-based proteins to boost longevity https://www.health.harvard.edu/staying-healthy/eat-more-plant-based-proteins-to-boost-longevity –
Estimating impact of food choices on life expectancy: A modeling study https://journals.plos.org/plosmedicine/article?id=10.1371/journal.pmed.1003889
Medical Disclaimer
The content of this website is provided for general informational purposes only and is not intended as, nor should it be considered a substitute for, professional medical advice. Do not use the information on this website for diagnosing or treating any medical or health condition. If you have or suspect a medical problem, promptly contact your professional healthcare provider.
Healthy Tips and Tricks Delivered to your Inbox
Enter your email below and I'll send you delicious recipes, articles, and tips to get control of your health and simple steps to maintain it.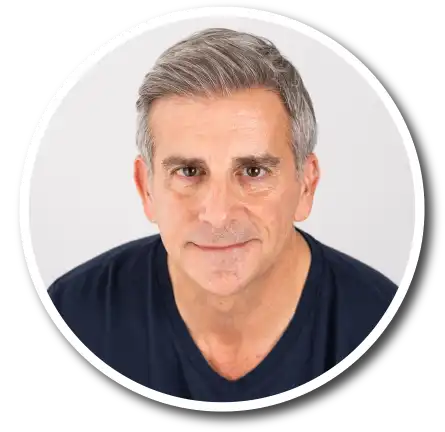 Dr. Kulka is a board-certified family medicine physician with 20 years of clinical experience. Placing an emphasis on improving wellness and avoiding illness, Dr. Kulka has a passion for educating people about their health, weight loss options, and specific medical concerns in an easy-to-understand way.
If you, like so many people, struggle to be consistent with your healthy diet and exercise routine, or feel overwhelmed and unsure where to start on your journey to a healthier lifestyle, check out our Seriously Simple Steps to Health and Wellness program.